Need Help?
Call for the Computer guys
0412 758 612
Virus Detection & Removal
By the time you have finished viewing this banner
70 new types of malware will have been released, Protect your digital worlds with ESET
Commercial Workshop:  5/694 Ashmore Road Molendinar 
No Appointment required
Computer Guys knows how to deliver value and how to get the best deal from industry suppliers for you and your firm.
Over the years we have developed many very stable business relationships in Brisbane and surrounds, servicing notable Companies such as W.H Heck & Sons, Nerada Tea, Saatchi & Saatchi and DDM Australia.
We specialize in MS Small Business Server, MS Exchange Server, SQL Servers, Smart Audio Visual Servers, Network Solutions, and stand alone Pcs for Home or Business. Computerguys have the industry contacts to ensure they are up to date with current products, market trends and training.
We pride ourselves in our efforts to only provide solutions and products that we ourselves have tried and approved.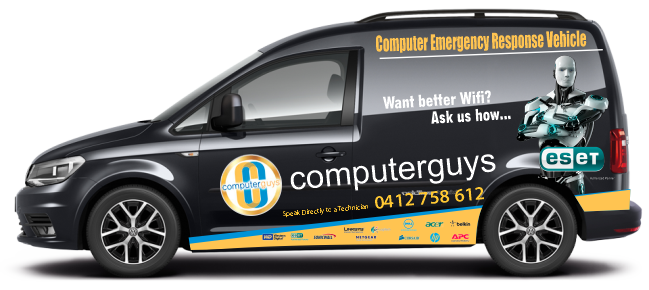 From home PCs to Smart Business Solutions that offer Reliability, Security, Redundancy and Upgradeability call for The Gold Coast's original Mobile I.T support Service computerguys.com.au
It's just like having an I.T Systems Design Expert on Staff for a fraction of the price.
Computer & Mobile Repairs, Laptop Repairs & Virus Removal
Great Partnerships are forged over many years; Trust, Integrity and Understanding are key components.
So who are The Computer Guys?
Garth Watson and his team of experts have been assisting computer users in Southport, Gold Coast, Tweed Heads and Bundall together for over 20 Years. They have Decades of knowledge encompassing various Computer Platforms and Software Solutions and more importantly have a work ethic that they firmly believe in, Customer Needs first, that is to say, they truly believe their future lies by serving a clients best interests first and foremostly.
With professional workshop and mobile repair services covering the Gold Coast Region for the Past 17 years, Garth Watson has built a Reputation as The Computer Guy. His clients will tell you that understanding their Computer Infrastructure is far easier since they put their trust in his ability. His no nonsense approach to Network Design, Troubleshooting and System Engineering is truly refreshing.
Pop into our airconditioned workshop
We want you to feel welcome to pop into our airconditioned workshop at Molendinar on the Gold Coast when you need assistance, no need to make an appointment or call ahead as the workshop is manned 9 AM to 5 PM, 5 days a week. You are invited to have your laptop or PC assessed in a free initial consultation, we never put anyone under obligation at this stage so don't worry just come in.
Once we have had a quick look at your issues we will come up with a plan and 90% of the time give you options and an estimate right there and then. If the technical process deviates from that discussed plan we will always contact you (Please keep and eye out for our call as we will want to move towards your favoured solution when we phone we like to turn your repair around fast and will need to speak with you as soon as possible).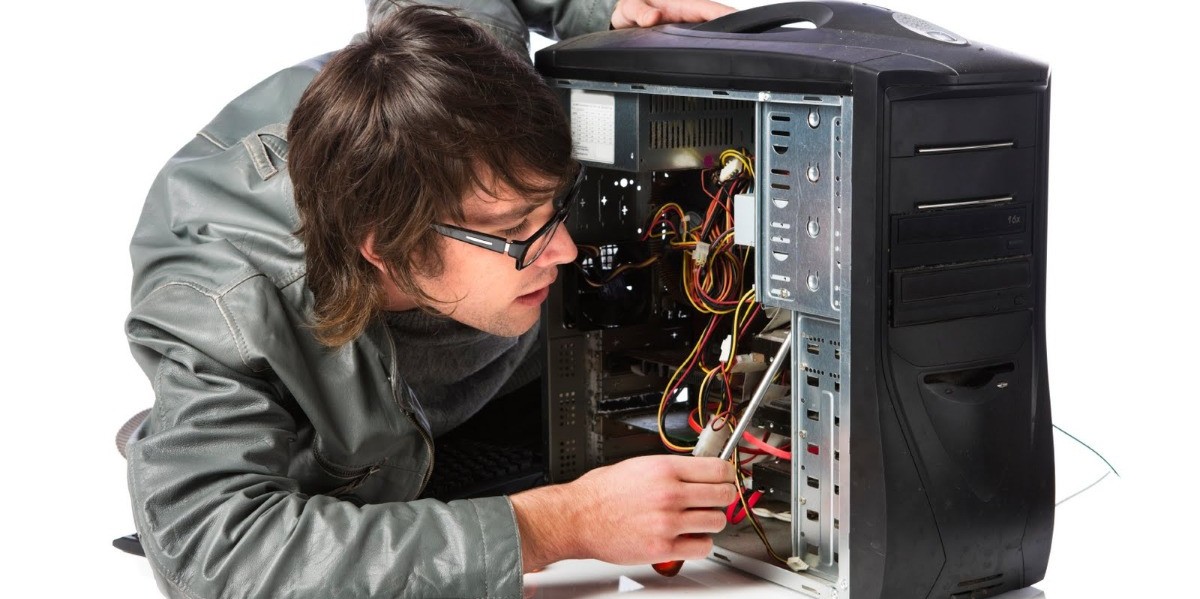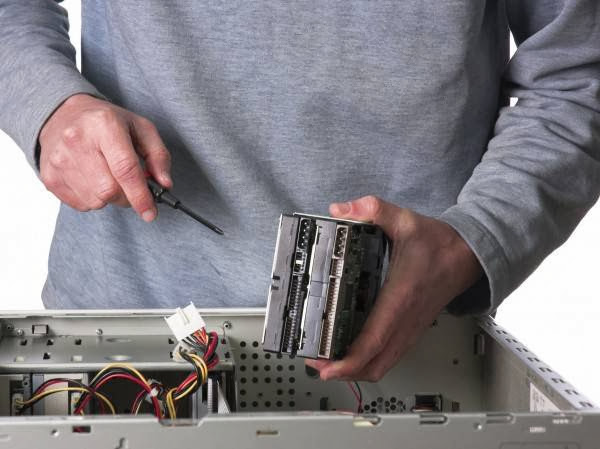 We always use new parts and are happy to give you your old broken bits you can keep them forever then throw them away if you like!
If however we feel a refurbished part will save you money and not affect the repair life we will contact you and discuss that option.  We may in some cases only be able to get used parts for your model and so that will also be up to you. At the end of the day we aim to turn your repair around quickly and within the budget that you have set.
We hope you come to take advantage of our work ethic, advice and experience. Mostly we want you to feel welcome to ask for help any time, that's what we are in business for.
So if you have a cracked laptop screen, slow computer, virus or any other computer or I.T repair issue please feel free to contact us, or just drop in.
The Computer Guys bring a comprehensive set of industry skills within reach of even the smallest business.