[one_third_column]Microsoft released KB3097877 earlier this week. It has proven to be very problematic, at computerguys.com.au we are happy to provide this guide but always caution that you should lock in a professional to assist. You can try the guide below at your own risk. I have used this method myself so it is tried and tested.
HOW TO Remove , delete , uninstall KB 3097877 KB3097877 from the command prompt using
OUTLOOK CRASHING (SOLVED)
Earlier this week Microsoft released an update that has adversely affected many users.
We have seen machines doing the following:
Outlook Crashing:
Windows 7 Screen Flashing not allowing login
Affecting touch screen login
Crashes Asus DX Xonar
Kills win7 Sidebar objects
Can affect terminal services printer redirection.
If you are experiencing these issues then read on.
Options here to try are as follows.
Roll back you computer to before the update and then delete and hide the update (Or if YOU want turn off windows update)
Even if windows system restore point fails it may boot to log in screen now, we have found this on a number of installs.
If not and you can not login still restart with the windows repair option and remove the update with from the command prompt.
SOLUTIONS: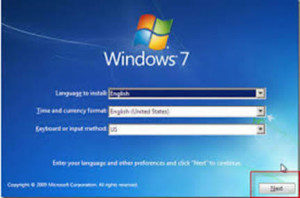 START YOUR WINDOWS WITH A WINDOWS  CD AND SELECTING LOCATION AND KEYBOARD  Select defaults here most of the time.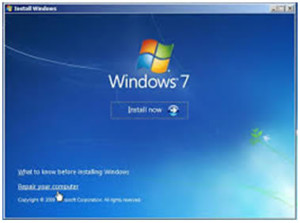 Select Repair Your Computer
[/one_third_column]
[one_third_column]
At this point you can try System restore (Select OS as illustrated) OR go to Command Prompt if a system restore failed to help.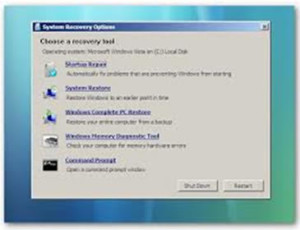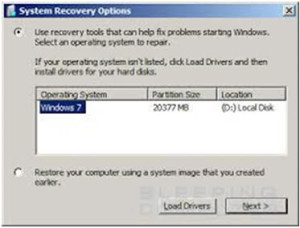 Command Prompt: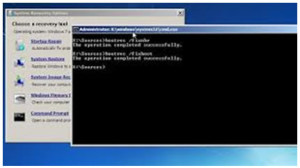 Remove KB 3097877 KB3097877 from the command prompt using
From the command prompt type..
dism /image:X:\ /remove-package /packagename: Package_for KB3097877~31bf3856ad364e35~amd64~~6.1.1.1 /scratchdir:X:\temp  
( where X is the drive that windows is installed on, yes there are 2 instances of X to replace here) NB: Don't miss the double ~~ like I did first time, it's not a typo.
It is probably D for you if you booted from another media like a WIN7 CD.
You should see Processing 1 of 1 …….
Then
The Operation completed Successfully.
Reboot and away you should go.
[/one_third_column]
Apparently Microsoft re-released KB 3097877 – the bad patch that recently was responsible for freezing Outlook, blocks network logons, crashes the Asus DX Xonar driver, and kills Win7 sidebar gadgets and SolidWorks, among others. So hopefully you may miss out on all the fun but if not I hope this guide helps.
Garth Watson
Senior Tech
Computerguys.com.au